Exclusive Fishing Charter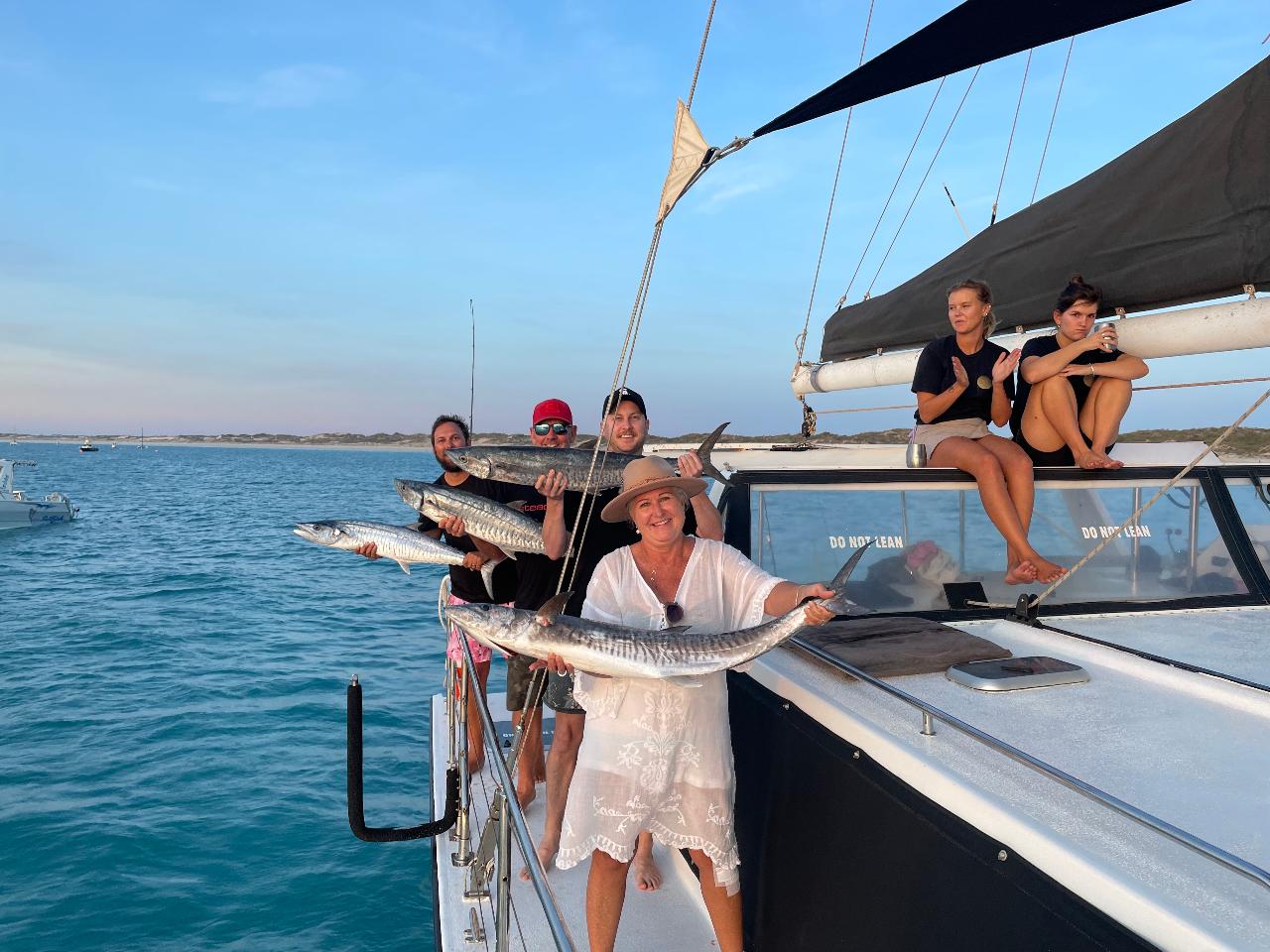 Duration: 6 Hours (approx.)
Product code: PKMEH0
Join us for a private fishing charter aboard Ballena in the pristine waters off Broome and we will tailor the experience to perfectly suit the adventure, and fish, your group of up to 10 people is after.
From pelagics to world renowned billfish and reef species, Broome has it all. Whether you want to trawl for Spanish Mackerel, raise a Sailfish or bottom bounce for Coral Trout, our knowledgeable crew can make it happen for you.
With years of experience fishing these waters, we know how to find what you're after and will ensure your group enjoys both an exciting day on the water, and a memorable fishing experience.
We'll optimise the conditions based on tide, weather and time of the season to make sure you're targeting the species of your choice effectively to give you the best chance at landing your prized fish!